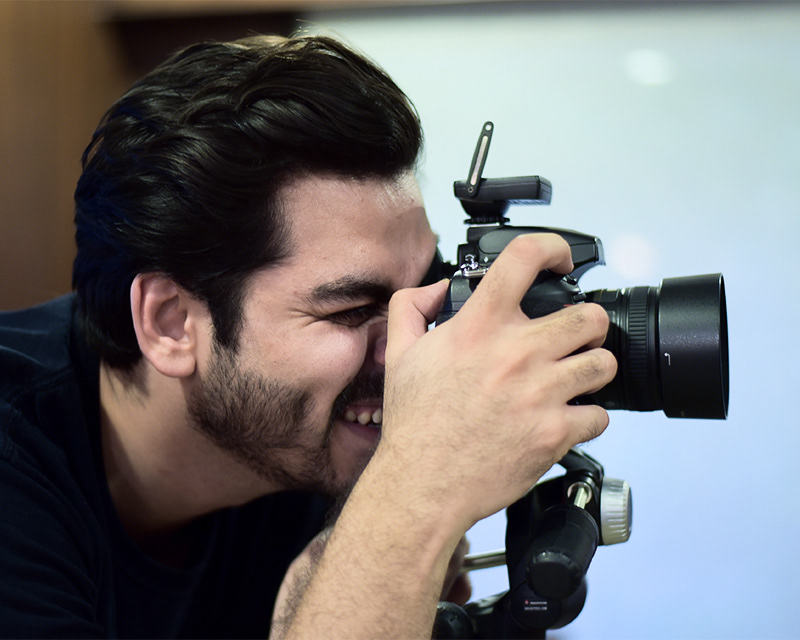 Hi, I am Irfan Intekhab. I am a Portrait and Commercial Photographer currently based out of Kuwait and India. I also travel for projects and love to photograph places and make fine art prints. 
I am inspired by elements of bold colours, high contrast and simplicity. I am influenced by Fashion, Hair and Beauty, Arts & Brands. 
I create concepts for Online Publications, Agencies, Fashion Labels, Magazines, Corporates, Art Collectors & Celebrities
Thank you for visiting my website :) Oh! and that is how I look when shooting :P
Phone: +91 903 232 3757
Email: Irfanintekhab@hotmail.com
You can find me on social media through the links on this website or reach me via the form below

importance of a beautiful portrait
How many times did you come across a photo of your grandfather or grandmother and wonder how timeless it is. With the rise in digital media and mobile phones, all the photos existing of a personality are selfies and not so flattering mobile phone photos. That vanish and get misplaced as the phones change. Residing in thousands of numbers in various hard disks, computers and laptops. Yet one beautiful portrait, printed in tangible physical form is more impactful than those thousands of photos. 
Did it ever cross you, what would your grandkids have your memory as?
I am passionate about giving people their best memory in their best form. Book your session with me for beautiful, classic portraits of yourself or your loved ones. Let me make you feel your best.
Book your personal portrait session
• Personal portrait sessions are setup in your own home so you are most comfortable (can be elsewhere)
• I work along with you towards your desired concept for the shoot
• Makeup, Hair & Outfits are of your own choice
• A session results in a maximum of 20 photos
• 2 prints (8x10) are included with the session
• Printed on Museum Quality fine art paper with archival rated above 100 years.
• More prints can be bought, up to a maximum of 20 from the session
• Prints are delivered in a handmade box for storage